Preproduction CGI image shown.
Have You Been Waiting for the New Ford Bronco?
The Ford Bronco is back! We've been getting calls from excited drivers in Milford and Bellingham, MA, all asking the same question. "Where can I get a new Ford Bronco?" The answer is Franklin Ford. Based in Franklin, MA, our new Ford dealership has a selection new Bronco SUVs available to satisfy your all-terrain driving needs.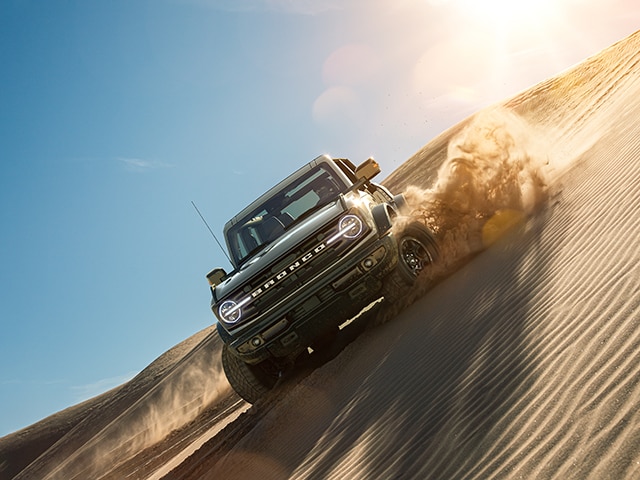 The 2021 Bronco
There's a whole world out there just waiting to be discovered. To find it you have to break rules, push boundaries and climb over the barriers in your way. With its relentless toughness and durability, the all-new Bronco was built to carry outdoor enthusiasts to wherever the wilderness calls. Available in two- or four-door models.
Preproduction CGI image shown. Available beginning spring 2021.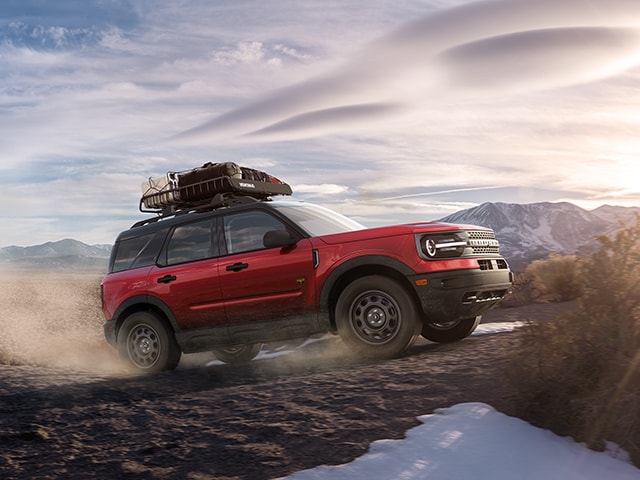 The 2021 Bronco Sport
Meet the latest in the family. The all-new Bronco Sport is your wilderness guide with four unique series engineered to match the way you experience the outdoors. Each, expertly equipped to get you out there - To the mountain ranges, the woodland trails, and the scenic shores. Your adventure begins in a Bronco Sport, and it never ends. Customize and order your Bronco Sport now, with your Ford Dealer.
What to Expect from Our New 2021 Ford Broncos?
For years, the Ford Bronco stood as a pillar of the all-terrain driving market. The newest version is poised to take that mantle back with one of the market's most impressive SUV driving packages.
With high ground clearance, a built-to-take-a-beating chassis, and a robust selection of powerful engines, the new Bronco has everything you need to dominate the road or leave it behind entirely.
Find the Ford Bronco Financing to Match Your Budget
Once you've settled on a new Ford Bronco, you'll need financing to help you take it home. Luckily for drivers in North Attleboro, our dealership includes an onsite finance team. We can connect you to loans and lease offers designed to make the Ford Bronco affordable. We'll work with you to find a deal that makes your new Bronco dreams a reality.
Schedule a New Ford Bronco Test Drive Today
Would you like to know more about the new Ford Bronco SUVs available at Franklin Ford? We have options for 2-door models, 4-door models, and options for all the new models' trims, the Ford Bronco Sport included. We'd love the chance to put you behind the wheel of a Ford Bronco for a test drive. Don't hesitate to get in touch with us today.